ATVB Team Competing in National History Day Contest
The Advanced TV Broadcasting Team Members will have three teams competing in the National History Day Contest hosted in Louisiana by the National WWII Museum in New Orleans. The Team Members chose the topics; WWII U-Boat Activity In the Gulf of Mexico, the 1811 Slave Revolt in Louisiana and the "McDonough Three" Integration of New Orleans Public Schools.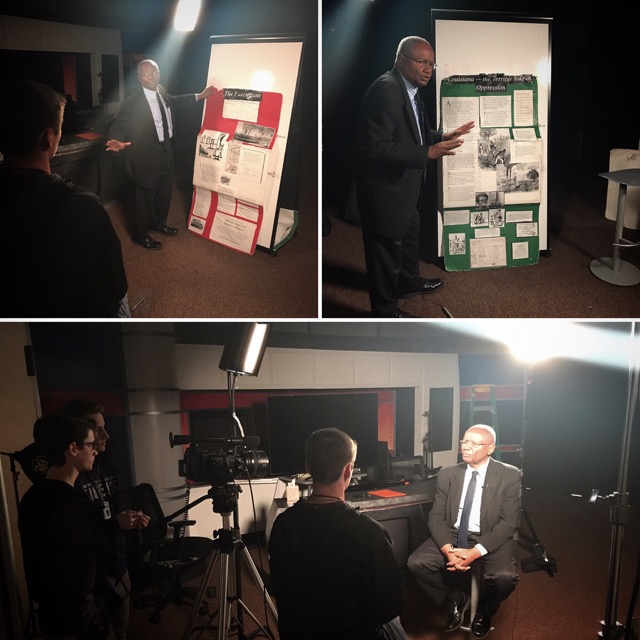 The ATVB Team Members are creating historical documentaries that are less than ten minutes in length. The Team Members will present their documentaries at the WWII Museum in New Orleans on March 26th at the regional round of the competition. Winners from the regional round will present their documentaries again in April at the State round of the competition and if chosen as State winners they will be able to present at the National Competition in Washington, D.C.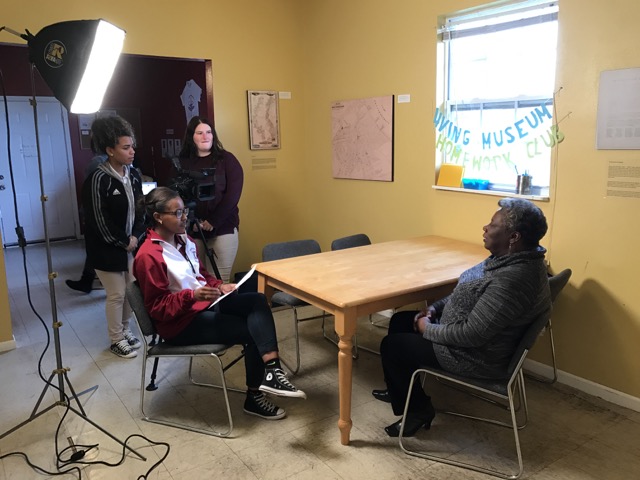 The morning class has been working researching German U-Boat activity in the Gulf of Mexico and recorded interviews with nationally known expert Mr. C.J. Christ and WWII Museum curator Ms. Kim Guise. One group in the afternoon class has interviewed Leona Tate who was one of four first graders who were the first to integrate New Orleans Public Schools in 1960 and the second group interviewed Mr. Leon Waters who is an expert on the 1811 Slave Revolt and Ms. Angie Matherne with Destrehan Plantation.