"That's A Wrap" on the 2016 Season of On The Prowl
The Satellite Center's Advanced TV Broadcasting Course wrapped up the 2016 season of the "On The Prowl" sports show. The AM ATVB class completed 12 episodes of the Hahnville On The Prowl Show with Head Coach Nick Saltaformaggio and the PM Class created 13 episodes of the Destrehan On The Prowl Show with Head Coach Stephen Robicheaux.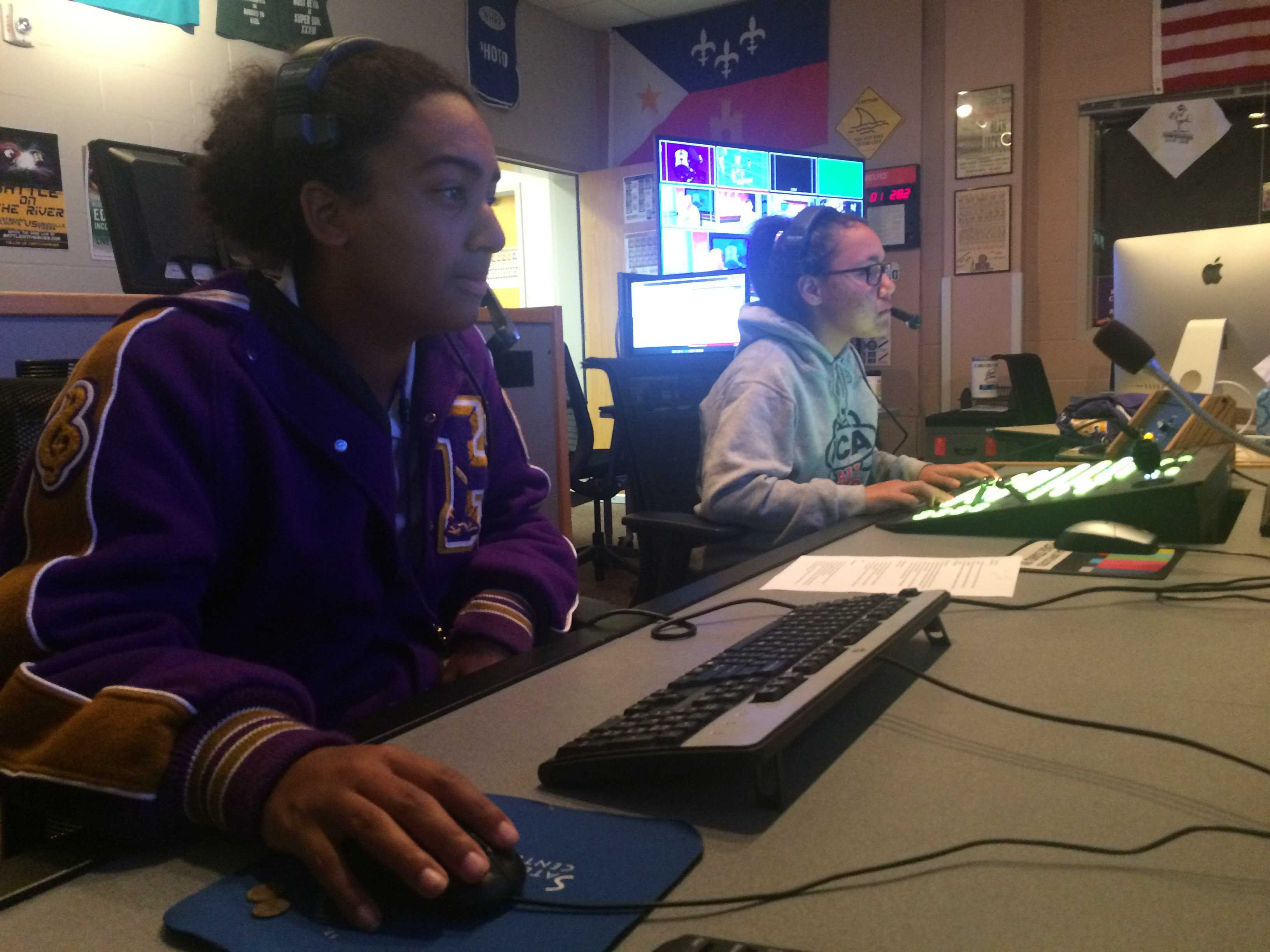 Every Monday during the season, the Team Members were tasked with editing highlights for the show and writing questions for the coaches during pre-production. The Team Members also chose the production roles for the week, which included host, director, camera operator, teleprompter, audio and video playback. The Team Members then rehearse for the show before the Coach arrives on Tuesday's for the recording.
After recording the show, the Team Members then move to the post-production phase editing out any mistakes, adding graphics and getting the show ready for playback on Cox Channel 8 in St. Charles Parish and on the Press Play Productions website.