Demonstration Video Project
The Satellite Center's Advanced TV Broadcasting Course recently completed two "demonstration" videos for the Southeastern University dual-enrollment class, COMM 257.  The Team Members were able to choose any topic to create the 5-7 minute video.  The video had to be completed in studio, multicam directed, and no editing is allowed.
The AM Class decided to demonstrate how to make a Christmas Ornament.  They had a DIY demo of how to make a gumball machine ornament.  The PM Class decided to demonstrate the basic operation of the portable Sony NX5U Cameras.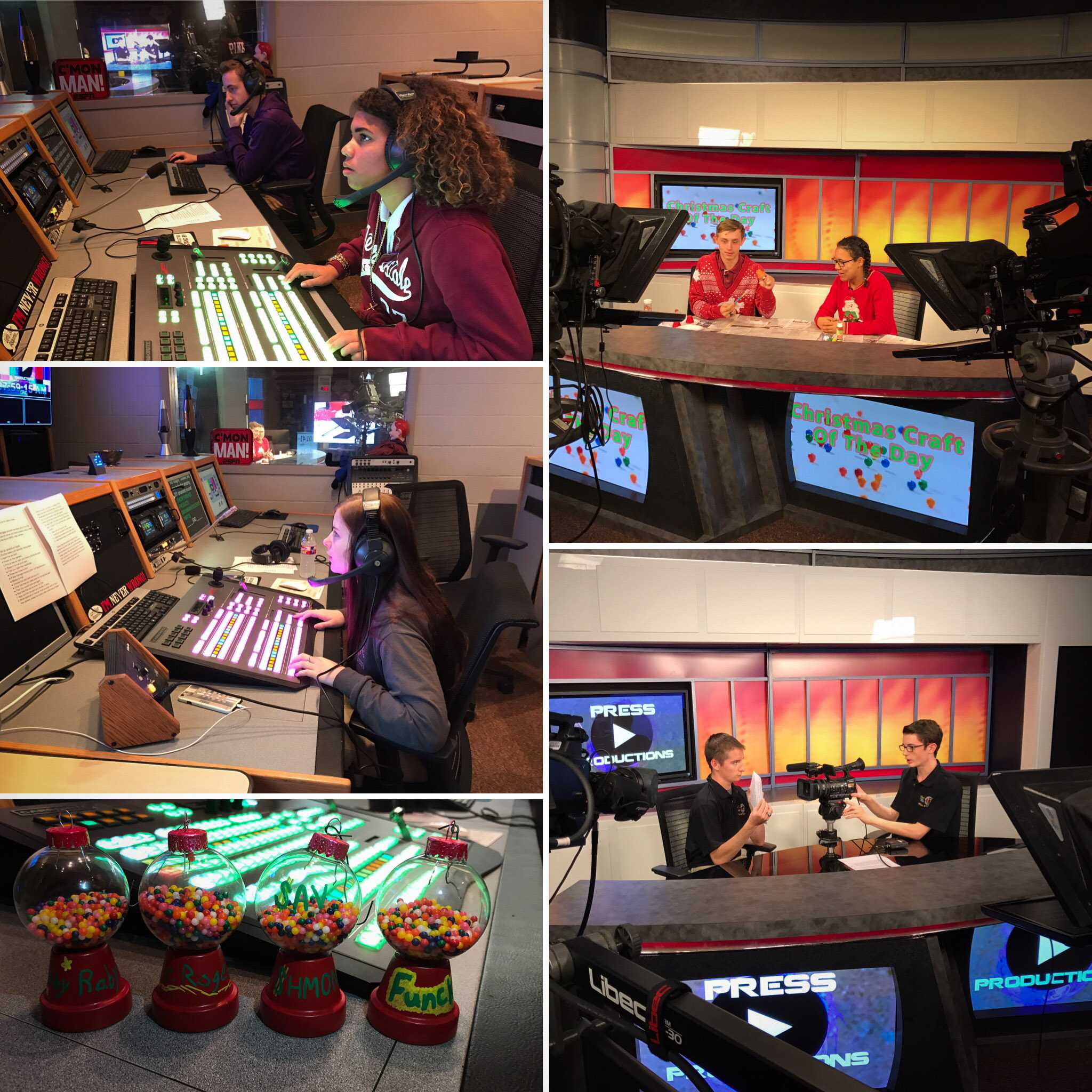 "How To Operate the Sony NX5U Camera"

"The Christmas Craft of the Day"