John Ehret vs Hahnville Round Two Playoff Game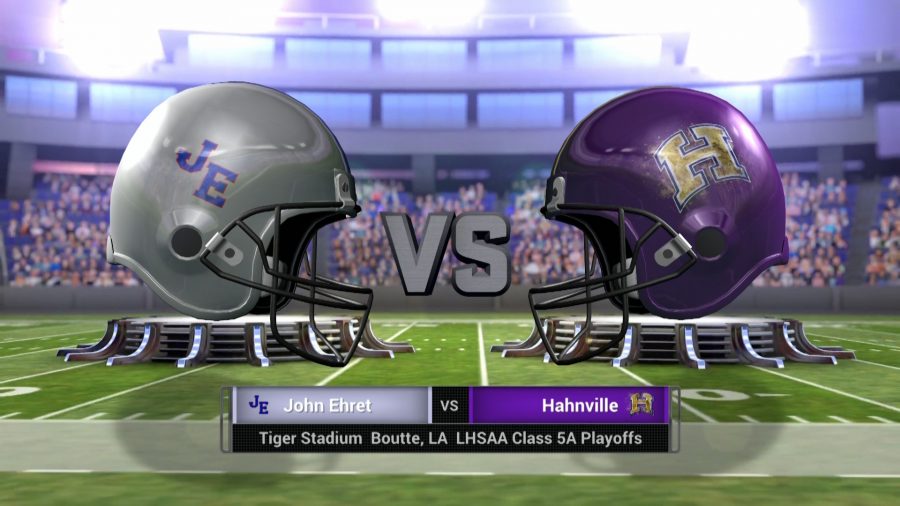 This is the live game broadcast of round two of the 2016 LHSAA State Playoff's in Class 5A between the John Ehret Patriots and Hahnville Tigers to be played on November 18, 2016 in Tiger Stadium.
This broadcast is a production of the St. Charles Parish Public Schools Satellite Center's Advanced TV Broadcasting Course in Luling, Louisiana. Press Play Productions is a "student run, student led" broadcast production team.