2016 ATVB Team Off To Great Start
It's been a wet start to the 2016-17 school year at the St. Charles Parish Public Schools Satellite Center, but a great start.  We have completed two days of orientation and we still have one more day to go but then it's down to business.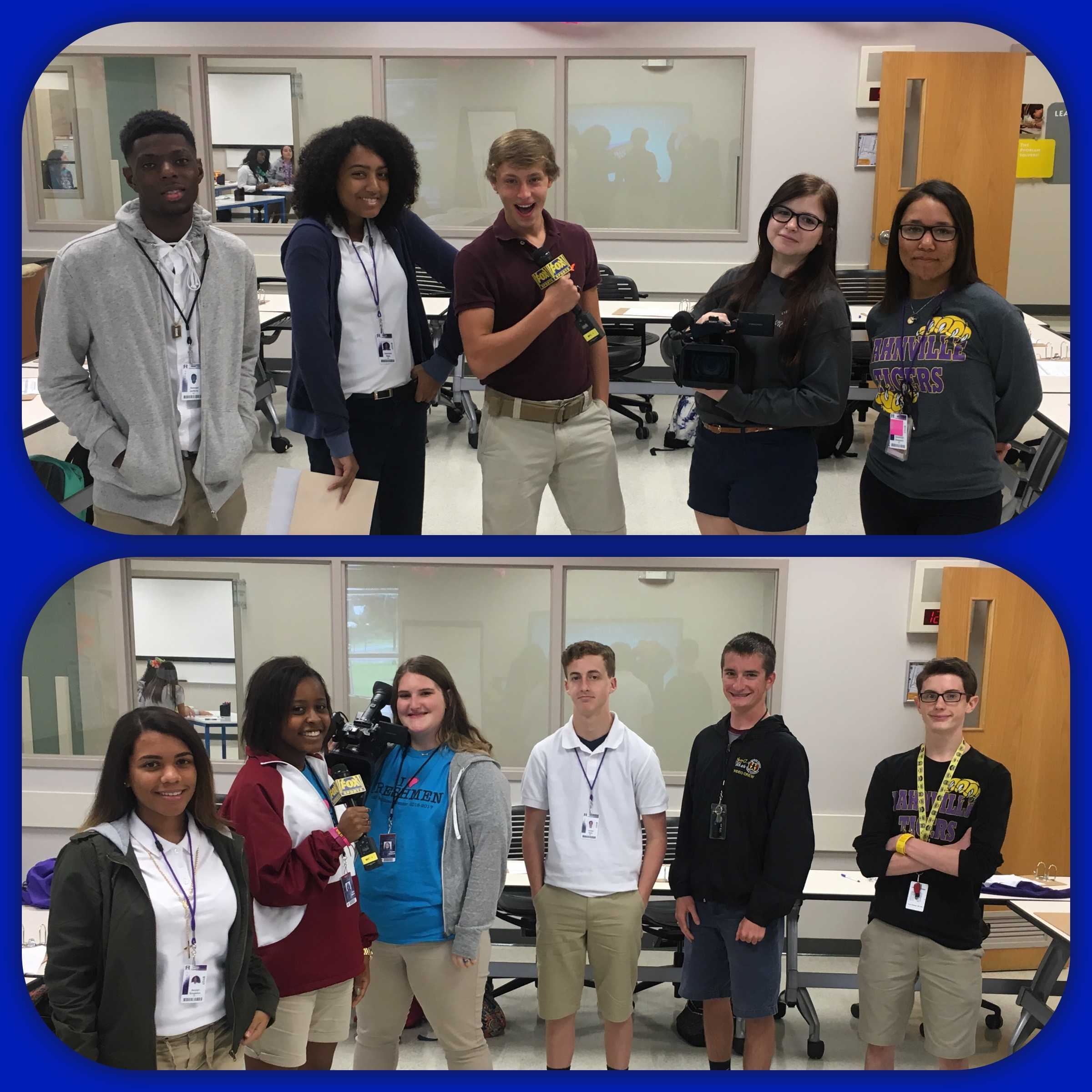 We will hit the ground running in the Advanced TV Broadcasting Course with our first game broadcasts scheduled for Thursday, August 25th and Friday, August 26th for the Hahnville and Destrehan Jamborees.  Our first On The Prowl Show recording is scheduled for Tuesday, August 30th.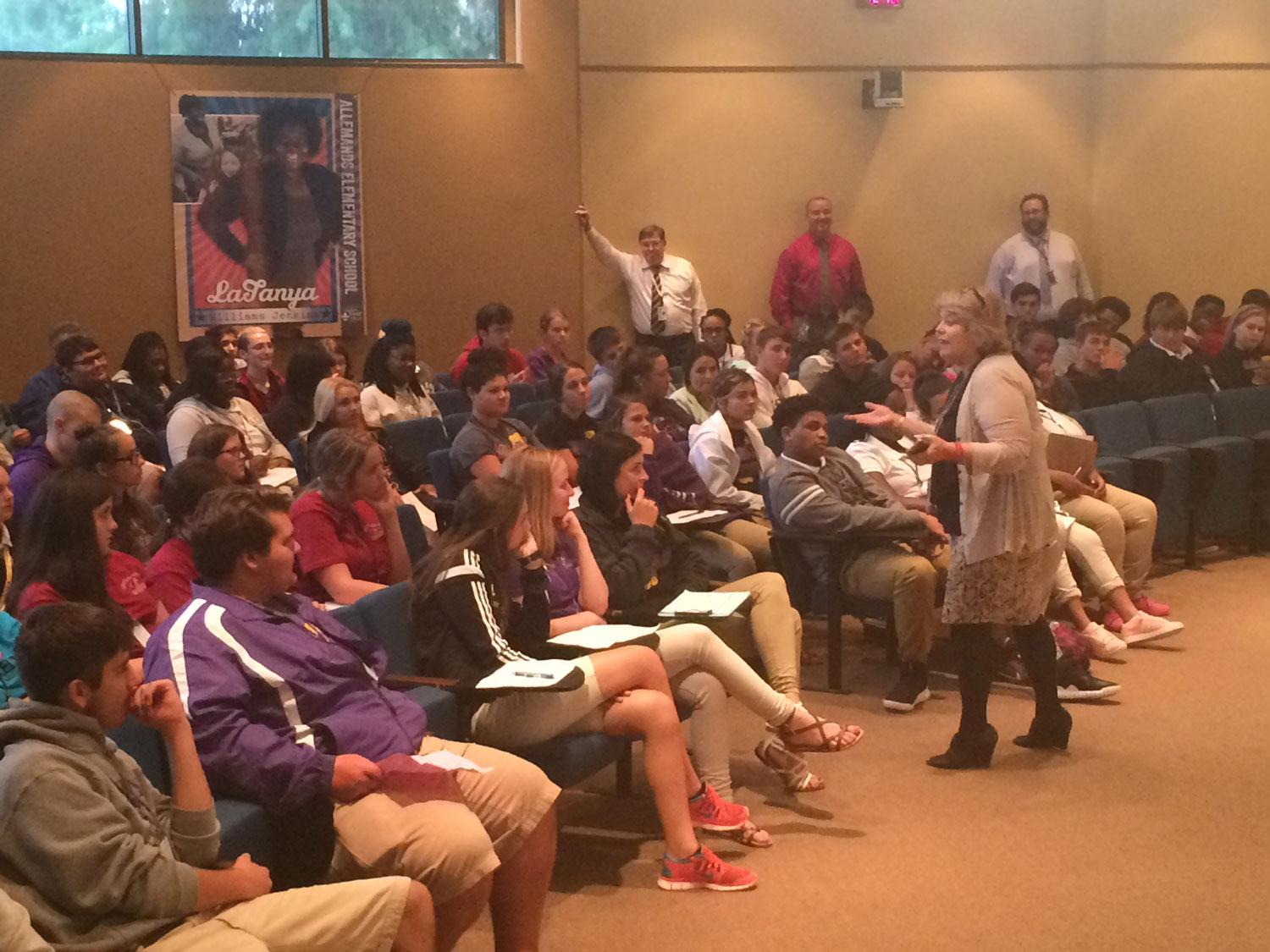 We've already travelled to the SCPPS Central Office to get a welcome message from Superintendent Felicia Gomez-Walker, Asst. Superintendent Ken Oertling and Asst. Superintendent Tresa Webre.  The team members received the SCPPS District Credo Card given to employees.  The Credo Card is a reminder to the District's Teachers and Administration about the District's Mission, Vision and Customer Excellence Standards.  The Satellite Center Team Members are included in the Credo that our Core Business is Teaching and Learning, Our Focus is Continuous Improvement and Our Commitment is Learning for Life.
Back in the ATVB control room, the first guest speaker the AM and PM Team Members heard from was Brian Howes with the SCPPS Public Information Department on policies and procedures at after school video production events.
In addition to Howes the AM Team Members heard from former ATVB Team Member Darrin Post who is now a newscast director and studio camera operator at WVUE-TV in New Orleans.  Post graduated from Hahnville High School in 2007 and then attended UL Lafayette.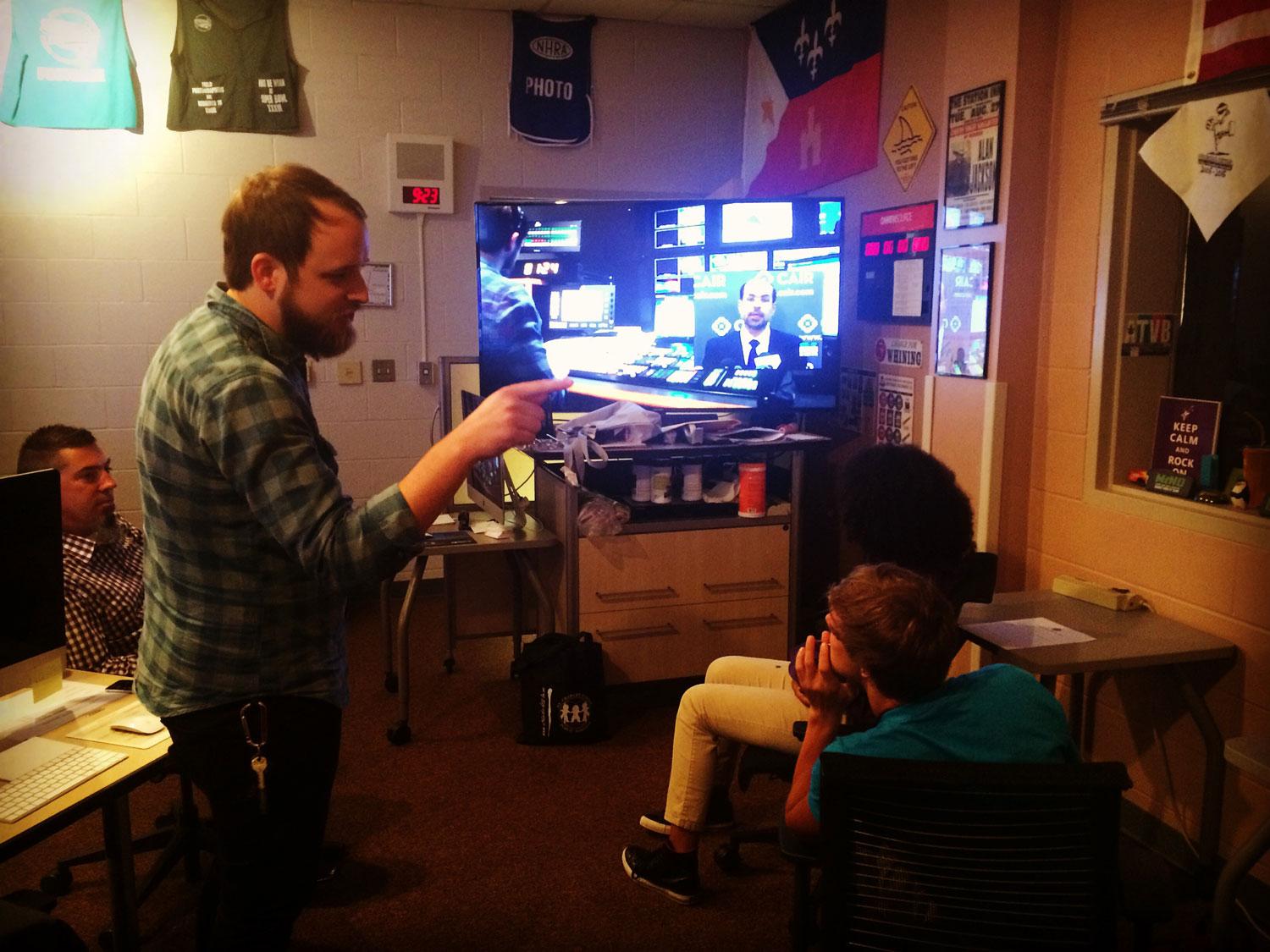 Post also spent time working at KATC in Lafayette and WAFB in Baton Rouge.  Post shared his experiences as a director by showing a behind the scenes video of him directing a recent WVUE-TV Newscast.
The PM Team Members guest speaker was Tim Fanguy with Adrenaline Broadcasting.  Fanguy shared his experiences as a Director, Technical Director and Producer for the NBA, Fox Sports, ESPN, the SEC Network and others.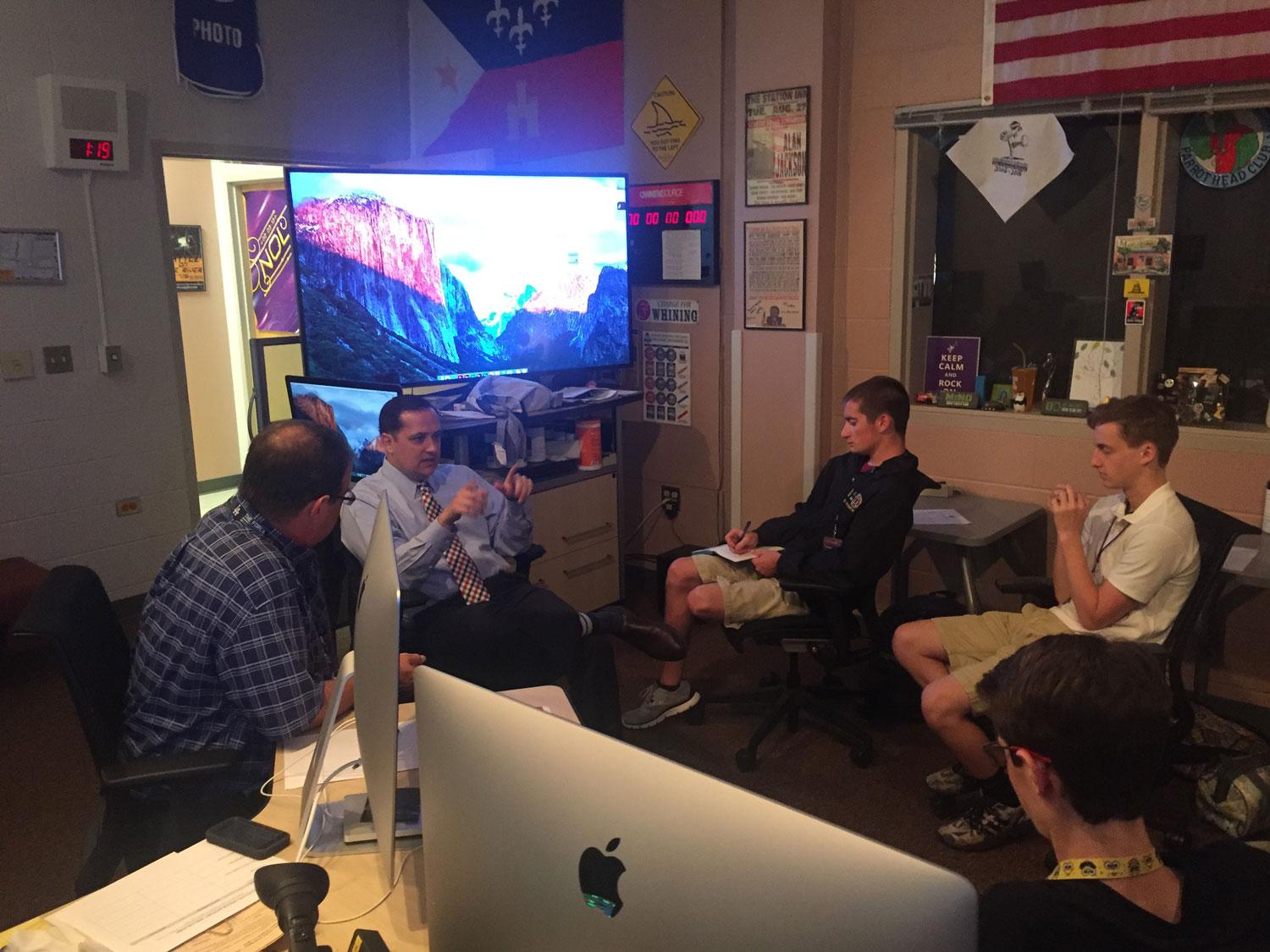 Fanguy stressed professionalism and the importance of making a good first impression for those looking to break into the video production industry.  Fanguy also spoke about his recent trip to China to work with the Chinese Basketball Association and their game broadcasts.
Darrin Post Directing at WVUE-TV