Production Trailer Summer Makeover
The Press Play Productions Trailer is getting a summer makeover with some upgrades and some rearranging of equipment for a more efficient workflow.
Some of the upgrades include a BlackMagic Design ATEM 2 M/E Switcher to go with the current BlackMagic 1 M/E Panel, a fourth fiber camera setup and a Connex-Mini Wireless Camera setup.
The most exciting upgrade which will greatly enhance our final product is the addition of the Graphics Outfitters graphics system. This is a semi-automated system that has many cutting edge animations and the ability to have an automated game clock.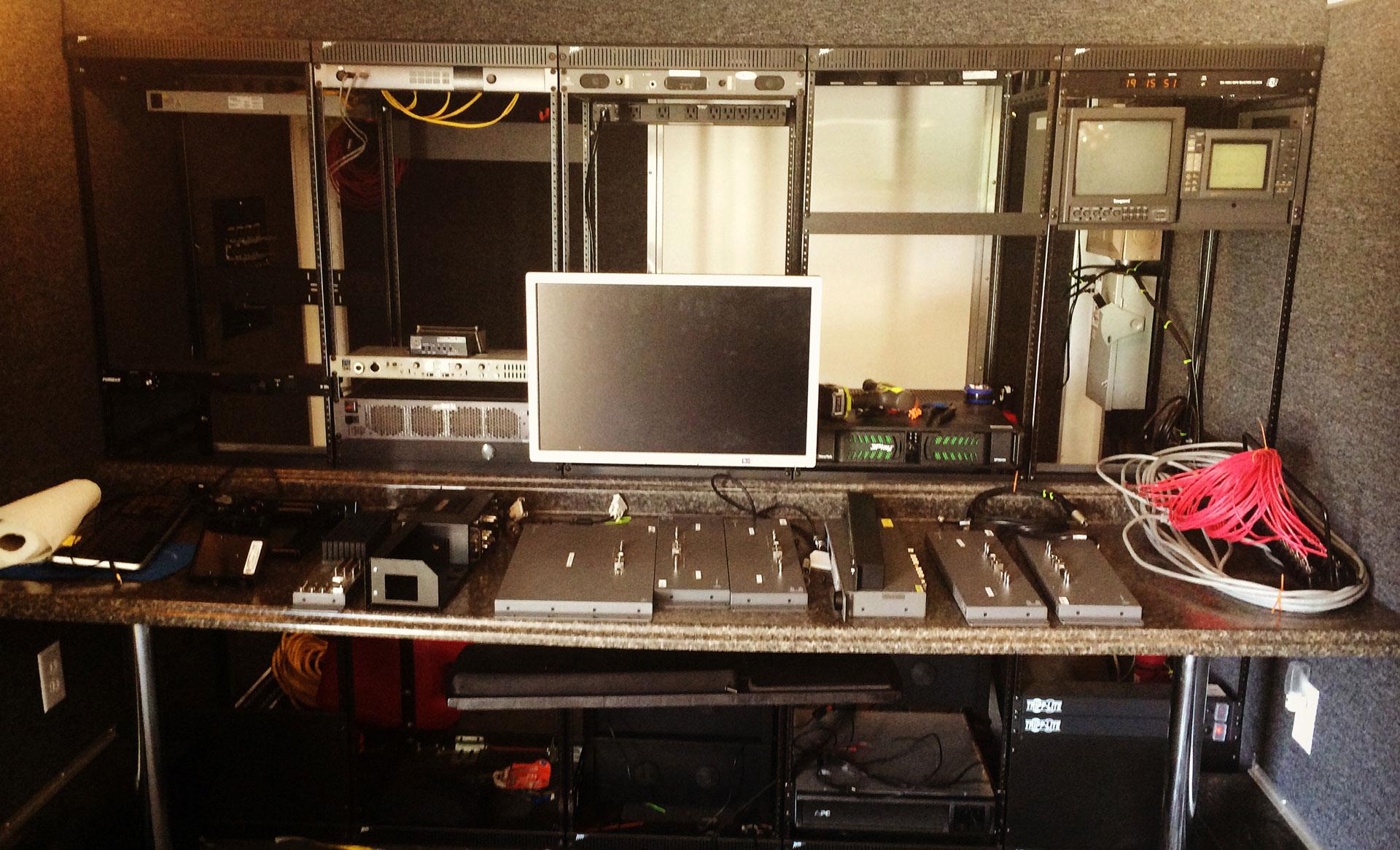 The trailer will be in "deconstruction mode" in June and in "build mode" during the month of July so the trailer can be ready for operation for the 2016 Football Season.