Mardi Gras Mini Camp
Hang on for a minute...we're trying to find some more stories you might like.
DESTREHAN,LA- Mardi Gras is slowly approaching and school breaks will soon begin. Parents who are still working during the week now have a resolution. Special Angels Outreach, a non-profit organization that provides care for children and individuals with different abilities, will be organizing a mardi gras mini camp. I spoke with Nikki Montalbano,a volunteer at the facility. 
     "When these children get together it's the most beautiful thing that you will ever see, and it makes you want to become apart of something that is so much bigger than yourself and that's why I love to volunteer here" she stated. The mini camps will be This Mardi Gras break from Feburary 12-16 from 7am to 6pm. The organization is a welcoming and safe place for parents to bring their children. 
     "There are so many activities for them to do like they'll be rock painting, and you know. And they'll be baking cookies together. They'll be making individual pizzas you know, they get to make their pizzas. And um, they'll be doing arts and crafts. Playing games together like they'll have like a bowling tournament, basketball tournament, air hockey tournament, you know and um, the kids love it so much" Montalbano said. For more information, call (504)-410-9253 or visit Special Angels Outreach on Facebook. For Press Play Productions, I'm Asia Madison Hill.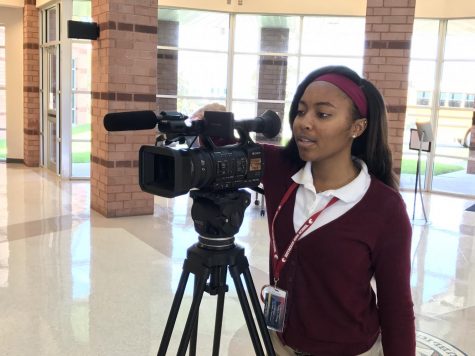 Asia Hill, Play-by-play, Reporter, Anchor
Hi! I'm Asia Madison Hill. I am from New Orleans, Louisiana, but I am now at resident in St.Charles Parish. I attend Destrehan High School. I am currently...