Lip Dub project launch
Hang on for a minute...we're trying to find some more stories you might like.
LULING, LA –
The best video was the first video we saw, it was the best because they were the most on point, they had the words down pat, they looked organized and like they were actually having fun
I like the following all the way through the school, I also like the use of all the "proper props" the ones that correlate with the actual class. Lastly I like that A.M and P.M got together at the END of the video. I honestly feel we shouldn't use all the unecessary props they always use, (costumes etc.) We should use what goes with the class, I think we should also try and have not as many people in each shot, I feel like when there is a whole crowd of people it is hard what to focus on.
I am most interested in filming the video, I would like to be put to the challenge of having only one run and getting it right. I like capturing everything we need and making it look good. I feel it is one of the most important parts of the production, I also want to be sure it's white balanced, steady, and the lighting is all right. I feel I am the best for the job given my experience with filming.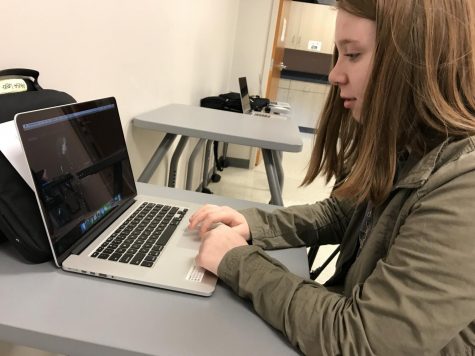 Jo Leggett, Camera, editor, director


Hello, I'm Jo Leggett. I'm a senior at Hahnville High School. I'm excited to be working here at Satellite Center. I'll be working behind the...