Not Just About the Game
In America sports are not just about the game it is all about the stats, the pre-game, and the post-game. It is all about finding what makes this team stand out form the rest. What has this team done that no other team has done before?
In finding all of this information the sports entertainment world has warranted the creation of world wide sports networks that are always talking about who is the best at the most insignificant thing just so that people will have something to talk about around the water cooler. With the progression of statistics in sports in the U.S. more and mo
re sports shows are developing just to give viewers a place to find all of this information. This evolution of sports entertainment has come to the point where when a family or a group of friends sit down to watch a game they will never be able to simply watch the game. They now have a pre-game, halftime, and postgame show to watch, and incase they missed anything on those shows the industry has produced 24 hour sports shows like SportsCenter to fill people in.
All of this information is a great development for the sports world and fans everywhere, but what about all of the people who are working day and night to find all of these stats and prepare for these shows? Small armies of people work for hundreds of hours a week to prepare for this one 60 minute show, and if they don't have enough information then they can lose the audience. The problem is that, not every team is some great game changing, once-in-a-lifetime occurrence. This true difficulty is hosting a show like NFL GameDay or NFL Countdown because it i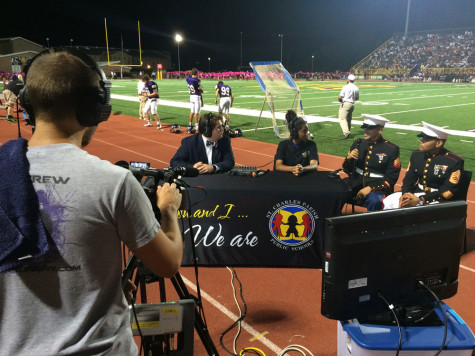 s these people's job to make these teams sound either really good or really bad for a certain period of time, and
more often than not these teams are not worth talking about for that long.
I was able to experience this first hand…
Friday September 25, 2015, the 47th annual meeting of the Hahnville High School Tigers and the Destrehan High School Wildcats. The "B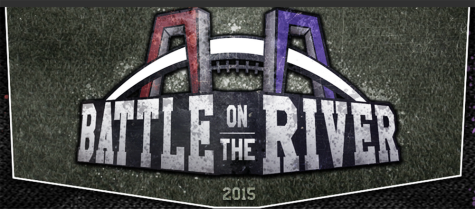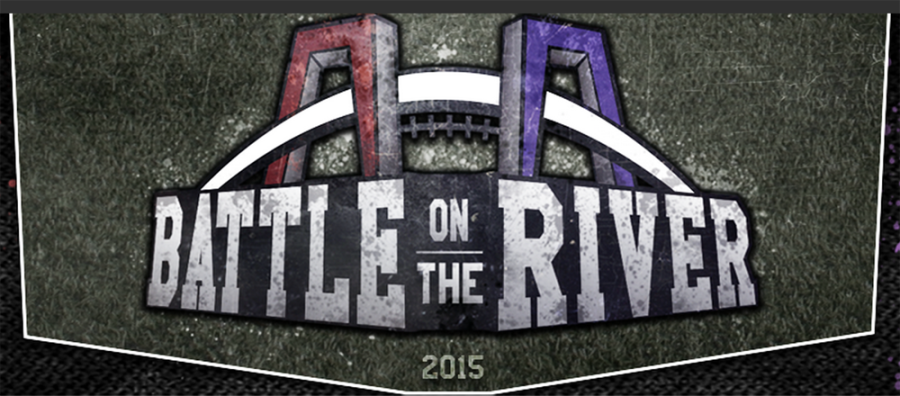 attle on the River" three different classes at the Satellite Center come together for their biggest broadcast of the year, and it is my job to talk for an hour about two high school football teams in one of t
he smallest parishes in Louisiana. No problem, right?
Wrong! Spending a week gathering information and doing analysis on these two teams I thought that I had prepared a show run down that would take me all the way to kickoff, but television is unpredictable, especially live television. You're bound to either run under your time or over your time. In this particular case the show ran under. So, there I was, I had to fill nearly 10 minutes just off of the top of my head. There were no graphics left. No one could save me, but myself.
Filling time is where the host of a show has to walk the thin line between recapping what he or she has talked about already in the show and repeating themself. However, this is not always enough sometimes a host will have to come up with all new subjects to talk about. When you find a subject it can help to get your co-host involved as best as you can by asking them questions and getting them involved in getting a second opinion. All in all the panic that goes through a host's head will never be heard by the audience, and they will probably never even notice that the show ran fast. Situations like this separate the boys from the men in broadcasting.
The high demand and this general thirst for knowledge in sports entertainment makes for big money, but it also makes for high stakes broadcasting.