Press Play's Spring Sports Schedule
Hang on for a minute...we're trying to find some more stories you might like.
LULING, LA – Press Play Productions has released its production schedule for Destrehan and Hahnville High School baseball, softball, tennis golf and track.
Baseball
Tuesday, March 19th – HHS Baseball vs. HLB
Thursday, March 28th – DHS Baseball vs. Thibodaux
Monday, April 15th – HHS vs. DHS Baseball
Softball
Tuesday, February 26th – DHS Softball vs. St. Amant
Thursday, March 14th – HHS Softball vs. Brusly
Tuesday, April 2nd – HHS vs. DHS Softball
Tennis
Tuesday, March 12 – DHS vs. HHS Tennis
Wednesday, March 27th – DHS vs. HHS Tennis
Track
Thursday, April 4th – Don Raymond Relays
Golf
Thursday, February 14th – DHS/HHS Girls Golf
Tuesday, February 19th – DHS/HHS Boys Golf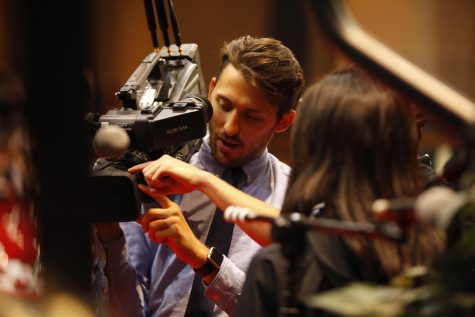 Hunter Robinson, Adviser
Hunter Robinson is the Facilitator of the Advanced Television Broadcasting course at the St. Charles Parish Public Schools Satellite Center in Luling,...