Student documentary on Confederate monuments advances to national round of competition
Hang on for a minute...we're trying to find some more stories you might like.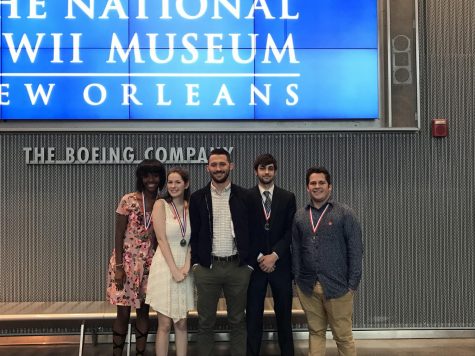 LULING, LA – A documentary crew from Press Play Productions will compete in the National History Day Competition in Washington, D.C. this summer after placing at the state level of the competition.
The group consisting of Sage Blackledge, Robert "Korbin" Bryan, Phillip Cheramie, Tyric Johnson and Jyia Joseph earned a second place finish in the Senior Group Documentary category of the Louisiana History Day competition for their documentary "The Confederate Monuments of New Orleans".
The group now advances to the National History Day contest at the University of Maryland in mid-June where they'll compete with around 100 other student documentary entries from around the world.
The group consisting of Ashley Deshotel, Jordan Kay-Gros and Mikayla Noto did not place in the same category for their documentary titled "LGBTQ+ Rights Throughout History" The group finished 2nd at the regional level of the competition.
One student, Bracey Darensbourg placed second in the Senior Individual Documentary category at the Regional level, but did not enter the State competition for her documentary "W.I.N." Women in NASA".