DHS On the Prowl 2017 Ep. 8
Hang on for a minute...we're trying to find some more stories you might like.
LULING, LA – This is the eighth episode of Destrehan On the Prowl for 2017. We interviewed Coach Stephen Robicheaux about the Destrehan vs. Central Lafourche game. My role for this show was camera.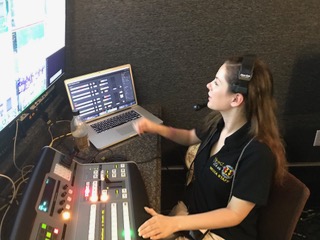 Sage Blackledge, Director
My name is Sage Blackledge. I am a senior at Destrehan High School, and I am part of the Film Club, Mu Alpha Theta, and President of BETA. I also volunteer...